Product description:
The triceratops Kota is a small dinosaur close to life size that can ride and interact.
Features 11 sensors located over his body with the capability to react to touch and sound.
Kota will move his head, tail, and horns in appreciation and will even let out a friendly dino roar.
Kids can ride comfortably on his back on a spring-loaded seat, holding onto a handle hidden behind the dinosaur's head.
Triceratops KOTA is an awesome prehistoric friend who is ready to accompany your imaginative children on various adventures. There are many voices.
(Suitable for children aged 2-8 years)
Make Friends With Your New Pet: A Baby Dinosaur:
Before you child goes for his or her first ride, an adult will need to prep KOTA. The included instruction booklet makes it easy to snap his tail in place and secure his furry coat over it.
There's also an excellent illustration of how to use a Philips head screwdriver to insert six "D" cell batteries (not included) in KOTA's belly to provide power.
Once the batteries are in, just flip KOTA's power switch to "Play" or "Music" mode and start having fun. In music mode, bouncing on the dinosaurs back inspires four different dino adventure theme songs. In play mode, 10 different sensors help this triceratops respond to your child's actions.
Realistic Design with Soft, Kid-Friendly Features:
We really appreciated the way this green and brown Triceratops looks scaly and realistic from far away, despite the fact that his hide is soft, furry, and kid-friendly.
And his wide, blinking eyes combined with the way he wiggles his horns and tosses his head make it seem like he has a personality all his own.
Magic Dinosaur Head Gloves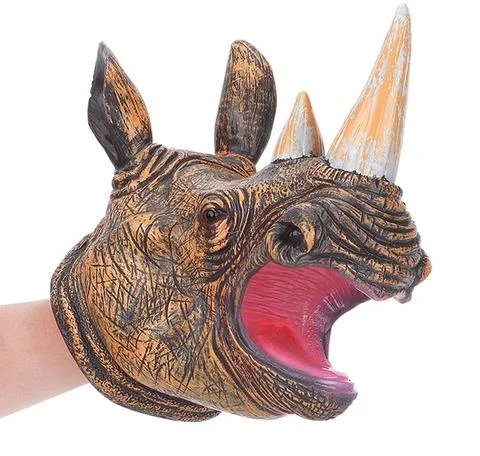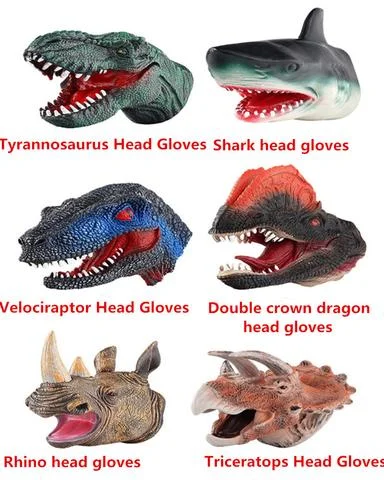 OUR GUARANTEE
Our product is the same as these pictures. If you do not like it, when you get it, we can give you a refund anytime.